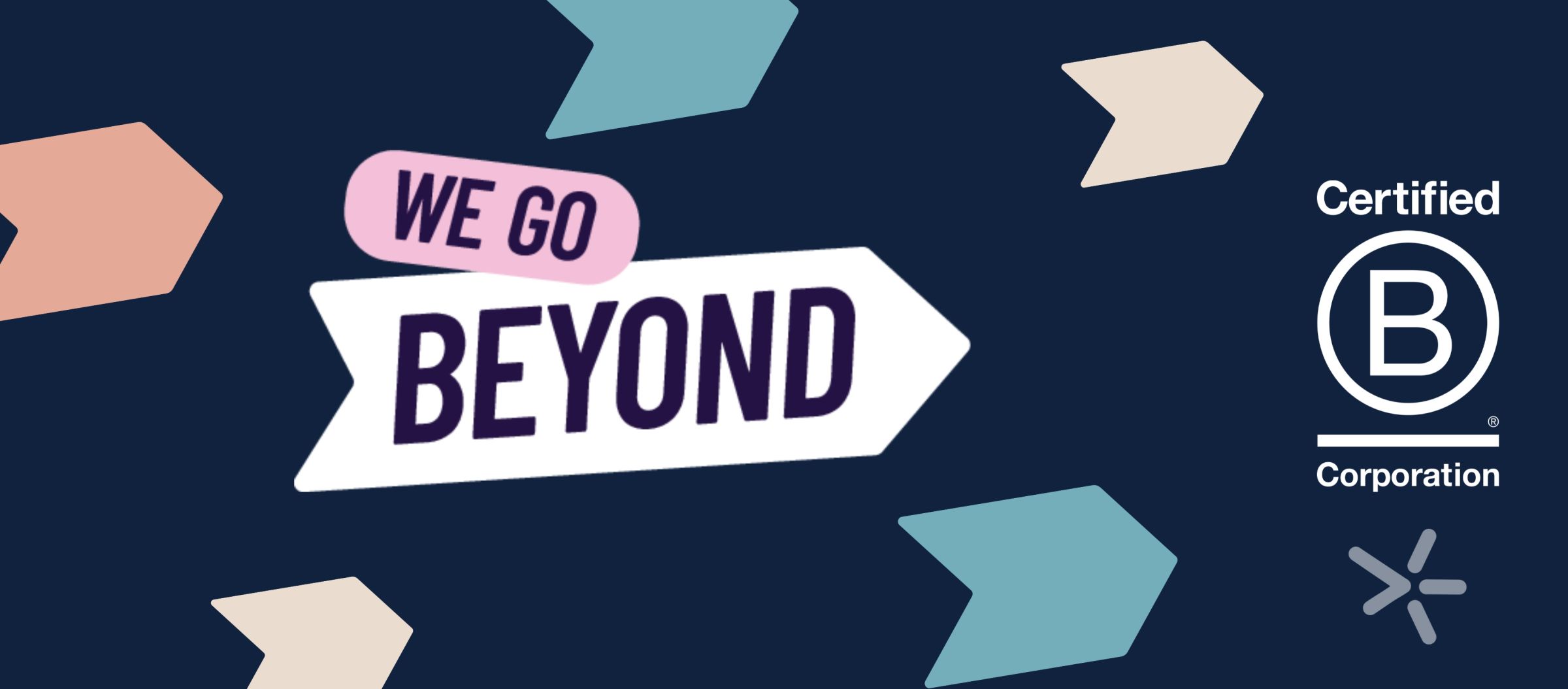 Beyond business
We're proud to announce Envisage Dental as the first national dental group to achieve the B Corp certification, receiving our certification in January 2023.
B Corp is a prestigious global movement of over 6,000 pioneering companies, with over 1,100 in the UK, that put people and the planet before profits. We join other trail blazers like P&G, Patagonia, Graze and The Body Shop who are all redefining what it means to be successful in business.
To certify as a B Corp, Envisage Dental had to demonstrate that we meet rigorous standards of accountability, transparency, and social and environmental performance impact. We committed to continuing to manage the impact of our business on colleagues, patients, community, governance and the environment with as much rigor as we manage profits.
Getting B Corp certified is tough to say the least, with around 50% of applications being declined in the first round, so we were delighted to be awarded certification in our first application. We're now actively working with practices and teams to ensure we continue to live by the B Corp principles, challenging all we do and constantly looking for new ways to make a positive impact.
Envisage Co-founder and Clinical Director Sandy Dau says,

"We've always gone above and beyond for our practices, patients, principals and colleagues, so it seemed fitting to take the next step and become a certified B Corp.
Our vision is to Redefine Group Dentistry in the UK, pushing boundaries and setting new standards. Becoming a B Corp is a significant step on our journey. We are proud to be part of a movement that is redefining success in business and a more sustainable future for everyone".
As featured in The Dentist and The Gazette.
Find out more about the B Corp movement